Guided Hikes
Available to school groups, organizations, scouts & clubs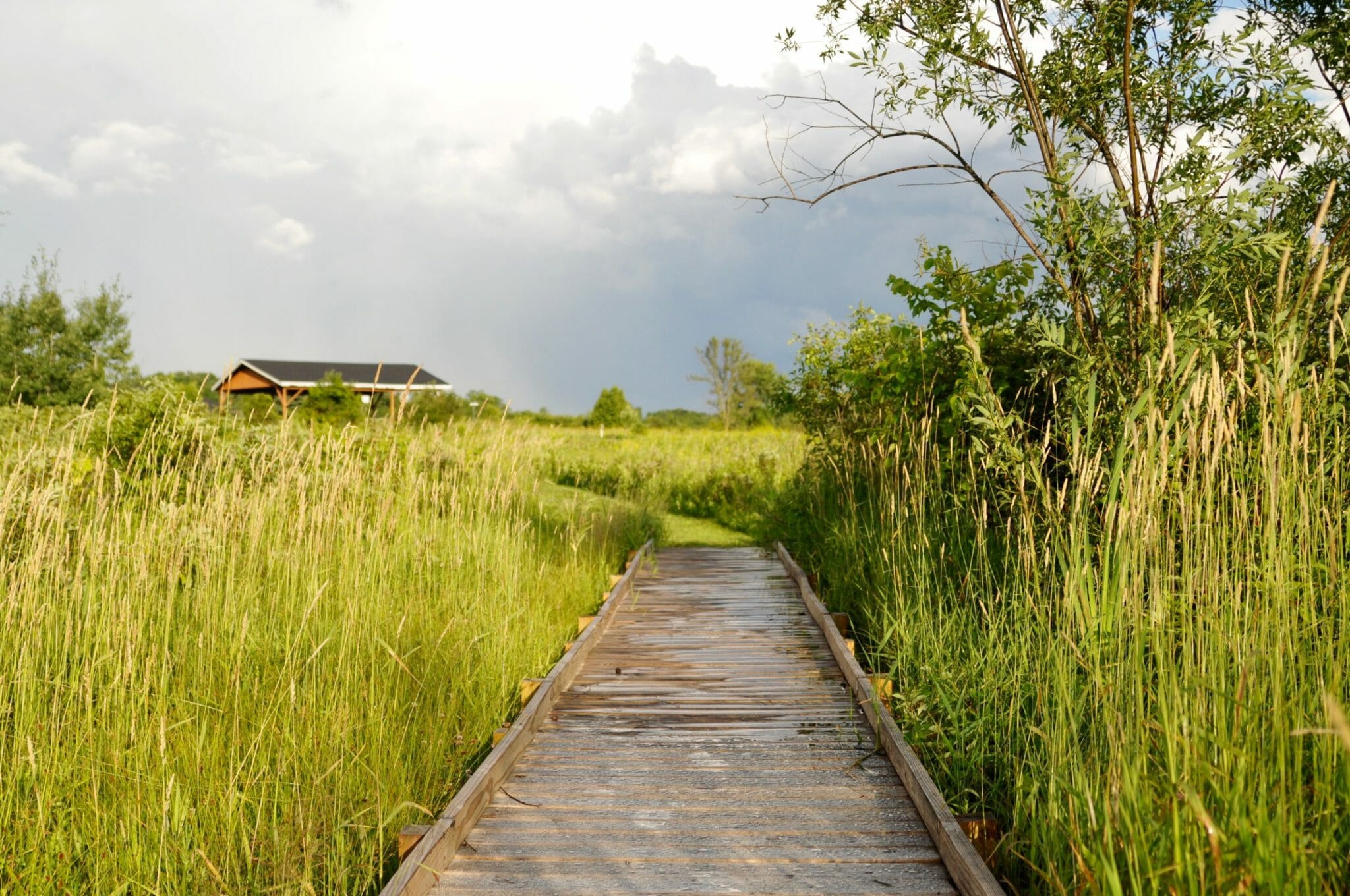 $1.50/person (10 person minimum)
No charge for teachers or chaperones attending with youth group. We appreciate you providing this great opportunity for the kids to spend time in nature, thank you!
45 minute to 1 hour hike that can be combined with other activities – educational programs, exhibits, museum tours, and more.
Our trails, traversing woodland, prairie, and wetland habitats and teeming with Horicon Marsh wildlife, provide a wonderful immersive learning environment
Available Hikes
Nest Box Trail
This easy hike will include frequent stops to monitor the 40+ nest boxes at Marsh Haven. We will record our discoveries and learn more about what birds are building nests and raising their young at the nature center.
Woodland Walk
Wander through Walter's Woodland Trail, climb the Lee Gould Memorial Tower, and look for the many critters who call the woods their home.
Prairie
A hike through the prairie includes frequent stops to identify beautiful prairie plants, watch for wildlife, and hear about the history of the Horicon Marsh area.
Wetland Boardwalk Trail
A tour around the VanderWoude Wetland Trail may bring surprises, maybe waterfowl taking off from Lake LaPresto, a crane calling from a nesting site, frogs hopping across the trail, wildflowers blooming, or a hawk perched in a tree.