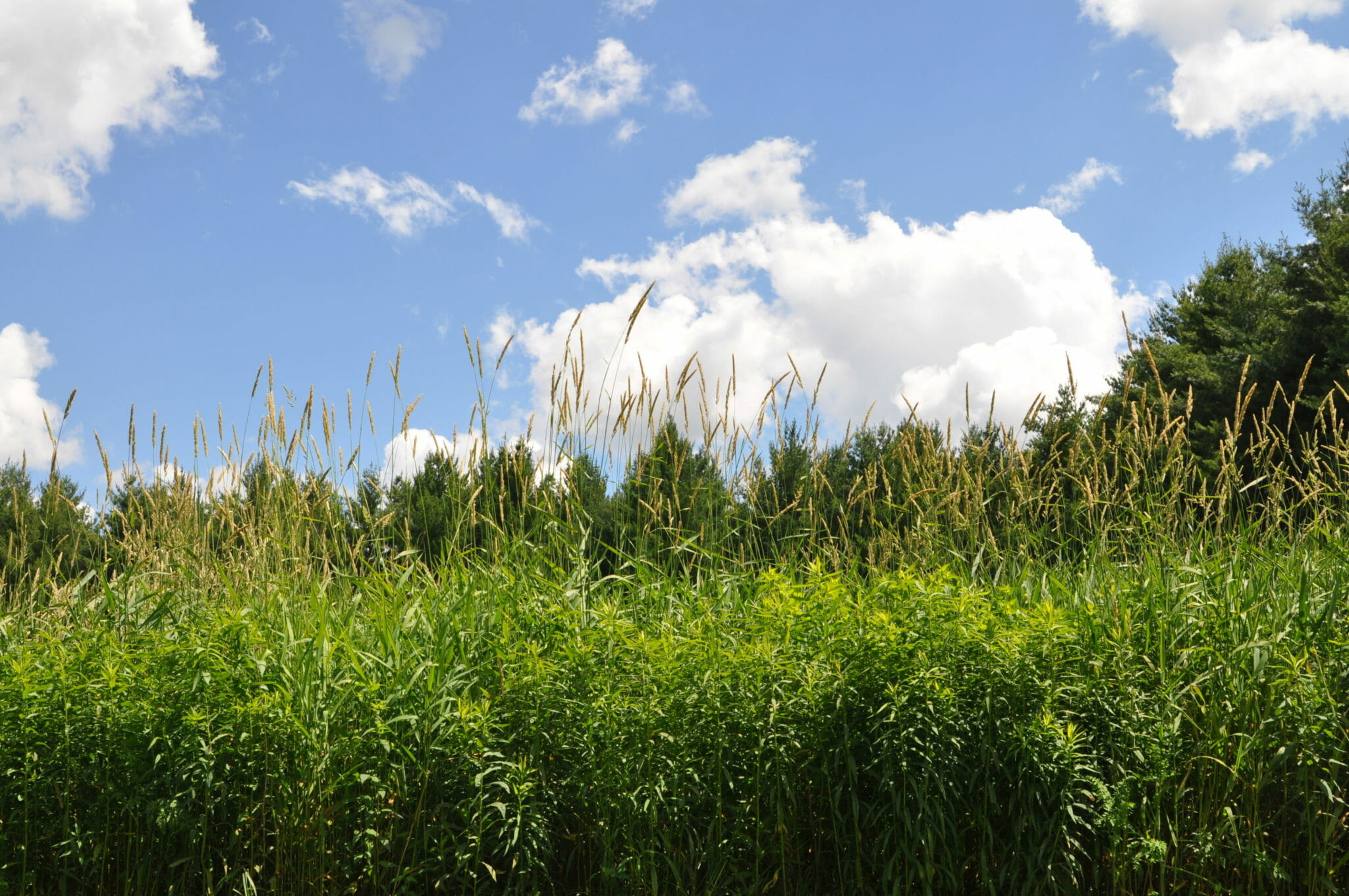 As a non-profit 501(c)(3) organization, Marsh Haven Nature Center is overseen by a Board of Directors, along with an Executive Director who manages daily operations. Our board is very diverse with education, sales, and manufacturing backgrounds. All board members are dedicated volunteers at Marsh Haven Nature Center and work diligently to further the mission of this community-supported nature center.
Matt Rupnik
EXECUTIVE DIRECTOR
I'm originally from Sheboygan, and after high school I attended the University of Wisconsin-Green Bay where I graduated with a bachelor's degree in Biology with an animal emphasis and an Environmental Science minor.
After college I worked as an intern at the Bay Beach Wildlife Sanctuary working with native Wisconsin wildlife such as birds of prey, small mammals, reptiles, and waterfowl. Upon completing the internship, I moved to Texas for an internship at Wildlife Rescue and Rehabilitation, which eventually turned to a 4yr full time position. I was able to work with primates, large carnivores, exotic birds, and domestic hoofstock.
From Texas, I was fortunate to return home to Green Bay, and became the Senior Animal Keeper at the Bay Beach Wildlife Sanctuary. After ten years working with wildlife I made a temporary career change, and worked in lawncare for the past year while looking for the next chapter in my career. At which point I was fortunate enough to have the opportunity to become the director at wonderful Marsh Haven Nature Center, an opportunity that I am grateful for as well as excited to share my passion for wildlife.
When not working, you can find me spending time outdoors with my two dogs whether hiking, birding, kayaking, fishing , or camping. I enjoy cooking, occasional gardening, and sports(especially the Green Bay Packers). I love to spend time with family, especially catching my niece and nephew's hockey or baseball games. I am excited for this next opportunity, and looking forward to getting to know all of you!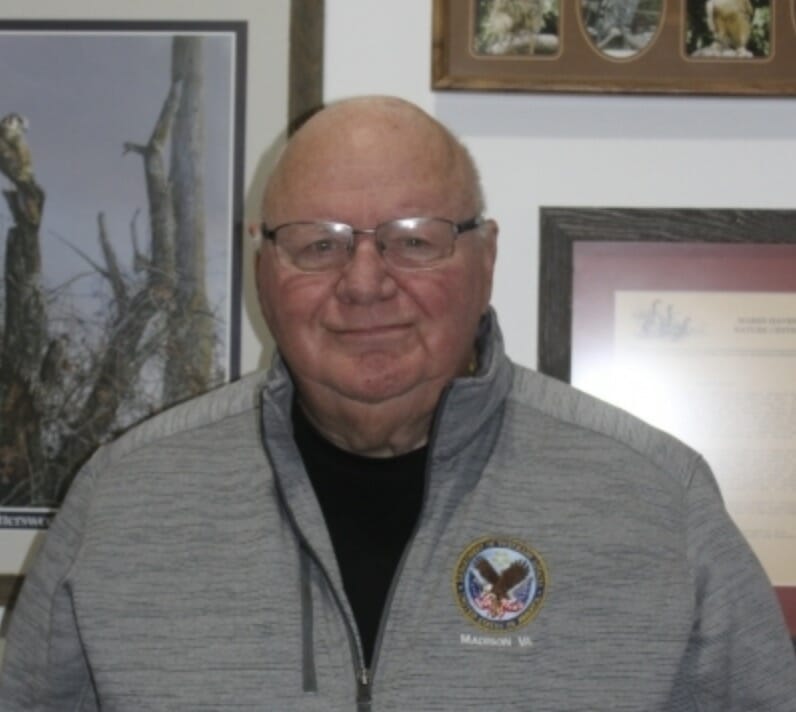 MERLE SCHOUTEN
BOARD MEMBER
I was born in Waupun, the son of Harvey and Geraldine Schouten in 1944. We moved to a farm near Waupun when I was very young. We then moved near Brandon. My dad suffered a heart attack and then we moved to Brandon. I attended school in Brandon, graduating from high school in 1962. I started working for National Rivet and Manufacturing. In 1965, I was drafted into the United States Army. I served in Fort Knox, Kentucky; Fort Sill, Oklahoma; and Schoefield Barracks, Hawaii. In 1966, the 25th Infantry Division was assigned to Cu Chi, Vietnam. I served one year in Vietnam with the 13th Artillery and was discharged in March of 1967. I returned home and married my wife, Dorothy, in August of 1967. We have three children – two boys and one girl and four grandchildren. I worked as a tool and die maker for National Rivet for 44 years, retiring in 2007. I am very active in my church and Veterans of Foreign Wars Post 6709. I also enjoy spending time at Marsh Haven Nature Center.
DAVID GERBER DVM
President
I graduated from Purdue University in 1976, moved to Columbus, and began practice with the Columbus Veterinary Hospital working with farm animals, horses, and companion animals. In 1987, I founded the Columbus Countryside Veterinary Clinic. I'm married, have four grown children, and eleven grandchildren. In my spare time, I enjoy tennis, camping, canoeing, and of course, spending time with our fabulous grandchildren.
I met raptor rehabilitator Barbara Harvey, and over the years provided veterinary care for many of her injured birds of prey. I have a deep appreciation for wildlife and especially raptors. I feel honored to be able to provide veterinary care for them. In November of 2018, I joined the board of directors at Mash Haven Nature Center.
SALLY SCHOENIKE
SECRETARY
I am excited to be on the Marsh Haven Nature Center Board of Directors. I served as the Dodge County 4-H and Youth Development Agent with UW-Extension for 32 years. This allowed me to work with youth and adults in a variety of leadership development and educational programs with the goal of positively impacting their lives and the community. Learning by doing is a key element in 4-H and this is echoed in the educational programs at the Nature Center. Marsh Haven is truly one of the best kept secrets in the area. I enjoy working with our enthusiastic Board of Directors, our passionate volunteers and our dedicated director to promote this special place where nature is appreciated, conserved, and celebrated.
LIZ ROY
TREASURER
My name is Liz Roy and I am a "retired" (although I usually say that I flunked Retirement 101) 3rd grade teacher from the Oakfield School District. I still substitute and volunteer there, as well as teaching summer school. I have a passion for anything science and/or nature related and Marsh Haven is a wonderful place to experience both. I've been hanging around Marsh Haven for at least 15 years, and have met so many really neat people. So many wonderful things happen here and it's fun to be a part of them.
MARK SCHOENICK
VICE PRESIDENT
Born in Wausau but raised in Waupun. After high school I moved back to Wausau and worked there for 11 years. Beautiful country up there.
Then I started working for the state and was fortunate to live in many cities where there were nature centers. After moving back to Waupun and winding down my career, I started volunteering at Marsh Haven Nature Center. Been here ever since.
So many wonderful visitors that make Marsh Haven Nature Center "The Place To Be!"
Laurie Angell
Board Member
I grew up in the Lodi area and have spent most of my adult life there as well. I live in the country near Lake Wisconsin with my two dogs and two cats with natural beauty and wildlife around. I enjoy kayaking, hiking and being out in nature, and spending time with my pets.
I graduated in 1982 from MATC (Madison)as a veterinary technician and after just one year in the field, I landed a job at the college in the Vet Tech program as an Instruction Support/Animal Care Supervisor. I worked for the college for 36 years spending my last five years working in the Biology Department until my "early" retirement in 2019.
Since I can remember, I have had an innate passion for helping animals, both domestic and wild, as well as a deep love for nature. I am really happy to be a part of Marsh Haven as an animal caretaker, and most recently as a board member. I started volunteering at the center in March of 2020 and am really enjoying assisting with the care of all the animals. I look forward to being actively involved with all the aspects of this unique and beautiful nature center.